Features
1. Time Tracking
2. Customer Relationship Management
3. Project Management
4. Invoicing and Accounting
5. Other Features
6. About GTP HUB
9. Business Systemisation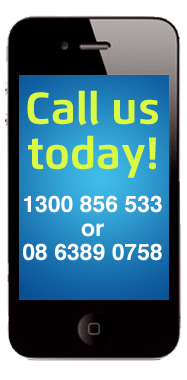 Benchmark with Accurate Project History
Always Know Where to Focus Your Efforts
Work smarter, not harder.
GTP HUB Time Records enable you to:
Log time records for a selected client or for internal work
Discriminate between multiple projects with the one client
Optionally select a subproject - For invoicing or analysis purposes
Create specific billing category for quick timelogging
Highlight tax break activities for claiming and auditing purposes
You can pause the timer for lunch or coffee breaks
Enter a description log for invoice justification and auditing purposes
Identify Bottlenecks and Inefficiencies
Projects are often affected by strained resources at certain stages. This may materialise due to knowledge, policy, communication, or delivery gaps, authorisation restrictions, ulterior motives, employee motivation etc. Identifying issues which consistently affect project schedules is the first step towards improving the quality of your project management.
What are the benefits of recording time this way?
GTP Hub Project Time Tracking is an invaluable management tool;
You will know exactly how much time your team has spent on each project, so it's possible to see whether you are under budget, on target or over budget on your timelines.
Staff can work remotely and yet you can still see what your team is working on during the day.
You can calculate staff payroll and use the time records as staff timesheets by filtering the date to the appropriate pay periods.
You can approve, query or cancel staff time records.
You can see how much revenue has been brought in or the value of work completed for work in progress for the entire business over each time period as well as for each individual staff member.
You can tag all billable time for billing so your accounts department or bookkeeper can generate invoices for your clients.
You can check if your bookkeeper has billed for the time you have tagged.
Multiple Billable Categories.
The GTP Hub allows multiple items to be tagged as different billable activities, projects or products - each of which can be assigned an individual rate.
It also allows an individual to be tagged as a 'billable item' and be given a specific rate, so that members of staff can be billed at their individual fee structure.
This makes it very easy to see accurately how much revenue has been generated for the time spent on a specific project or activity - and/or by an individual.
GTP Hub Calculates Current Project Value
The GTP Hub software will automatically calculate a value of the work done by your staff by tagging time as 'Work in Progress' (WIP).
For example, for a fifty-hour project with a value of $5000, each hour worked will be worth $100.
If the project is tagged as having been completed in 25 hours, then the WIP calculation will change the hourly rate to $200 (ie double the rate at half the time).
But should the project blow out and take 100 hours, the hourly rate will drop to $50 an hour for the team members.
The value of the work being done by the company is available at a glance at all times - which makes it an extremely valuable resource management tool.
Tags to find us:Time Tracking | Time Logging | Time Recording | Tracking Time | Entering Time Records | Time Sheets | Time Sheet Saving | Saving Time Sheets | Staff Time Sheets | Time Tracker | Time Logger | Log Time