Features
1. Time Tracking
2. Customer Relationship Management
3. Project Management
4. Invoicing and Accounting
5. Other Features
6. About GTP HUB
9. Business Systemisation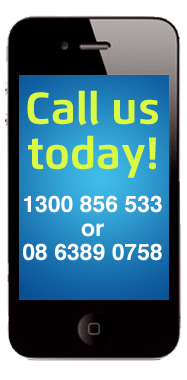 Why we support Heart Kids
Here's Dale Carter's story of why GTP came to be involved in the HeartKids Health Charity in Australia.
Heart Kids Western Australia Annual Ball
GTP was founded by Naveen Yawanarajah who was born in Malaysia in 1969 with congenital heart disease after his mother had unknowingly been exposed to Rubella.
In those days, medical options in Malaysia were extremely limited and Naveen's family, who had limited financial resources, had to appeal to the international medical community for treatment for their son. When he was four years old, he travelled to New Zealand to undergo what would be the first of many gruelling heart operations.
I met Naveen at Curtin University of Technology in Perth, Western Australia in early 1995. He was a tall charismatic man with a broad grin and was studying computer engineering. We became friends through our shared interests of music, working as student DJs and having fun.
A few months after I met him, Naveen flew to Melbourne for some break-through heart surgery. He was 26 at the time. It didn't go well. Pressure built up around his heart to such an extent that the doctors were forced to operate again, but during the second delicate procedure, Naveen's heart stopped beating.
Under normal circumstances, doctors will usually only spend around 20 minutes trying to restart a person's heart, but in a tribute to Naveen's charisma and his connections with his surgical team, they were still working on him long after this deadline. Amazingly, after 32 minutes, Naveen's heart kicked back into life.
He spent months in hospital in severe pain and eventually returned home to Perth. On his return, he rang me and asked if he could borrow my DJ equipment so he had something to do while he recuperated. When I saw him, he was gaunt, weak, and couldn't move more than a few steps.
Naveen went to see his cardiologist in Perth who told him he wouldn't live longer than six months. He left the clinic in tears. But despite the prognosis, Naveen's health improved and his love for life saw him accompany me on my DJ-ing jobs whenever he could.
In 1996, he asked me to start a business with him. When I asked him about the type of business he intended to start, he replied: 'building websites'. I said "whats a web site?"
"Look here," he said and dialled up on an old 9600 Baud modem to show me a US university website. "Businesses everywhere will be wanting these," he added – and he was right.
We started our company in April 1996, calling it GTP for 'Gateway to Perth' as it was essentially a local web directory. Since then, we've changed the acronym to mean "Guaranteed to Perform" and structured all our marketing strategies and communications around our Guarantees.
Naveen built our first content management web site system in C++ and perl and we built some of the first ecommerce sites in Perth, and possibly even in Australia in those early days.
Start-up was a struggle, and we worked day and night to build something that we both might be proud of. We employed a few students from the university as well as other staff to help us – and they all benefited from Naveen's natural teaching ability. He was a patient and admired teacher and was always willing to share his knowledge and expertise.
Late one night in March 2002, Naveen collapsed in front of his computer at work whilst chatting to his brother in Malaysia and passed away.
The doctors had given him six months, but he gave life another seven years. His legacy in GTP has given employment to people who never knew him – and many people owe their livelihood to his vision and energy.
And it is for this reason - for Naveen Yawanarajah and his family - that the GTP team aims to raise thousands of dollars for Heart Kids each year to give children like Naveen, who may not have had the chance otherwise, the opportunity to do something great in the world.
Also check...